Welcome to the world of Huisman
Our people are at the core of our success. As our projects are highly complex and innovative, they require solution-oriented thinking, high level technology, creativity and ownership from all. Unique achievements simply require unique people. Therefore we are always on the lookout for talented and ambitious team players. If you share our ambition to be innovative, dedicated and successful, Huisman has a lot of opportunities for you.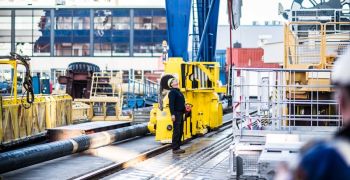 Opportunities for the future
Our current market climate asks for a reassessment of strategy, actions and organisation design. We recognise this as no other. We therefore seize this 'opportunity' and started to optimise our operations to increase our strength and be ready for the future. Innovation, safety, quality, efficiency and ownership are and will always be the themes for us to focus on. In short, Huisman is strengthening the organisation and is building on talent. Can we count you in?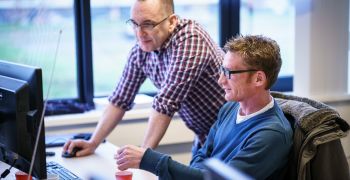 Innovation and talent management
For some years now we have been diverting our activities to various markets, outside the oil & gas industry such as amusement rides and civil projects. Innovation in wind energy and geothermal energy are good examples of how Huisman wants to substantially contribute to the energy transition.
Besides our spearhead innovation we are focusing on talent management, within the entire organisation. The new design of our engineering organisation, personal development programmes and knowledge management are instruments we use to unlock potential.