Orion Class Semi-Submersible Drilling Unit
The innovative Orion Class is a Semi-Submersible drilling unit suitable for different water depths which can be outfitted with a mooring system, a thruster assisted mooring system or with full dynamic positioning. The moored Orion is specifically designed for harsh environment mid water areas (e.g. the Norwegian Continental Shelf) and the Orion with dynamic positioning for harsh environments (e.g. the North Atlantic, GOM, Brazil and West Africa).
The design of the units focuses on efficiency, health, safety and environment. The units feature a flat main deck, a drill floor flush with the main deck and a dual Multi Purpose Tower allowing offline activities. Safe and simple material handling is achieved by the flush main deck/drill floor, a cargo elevator and a forklift corridor in the deck box.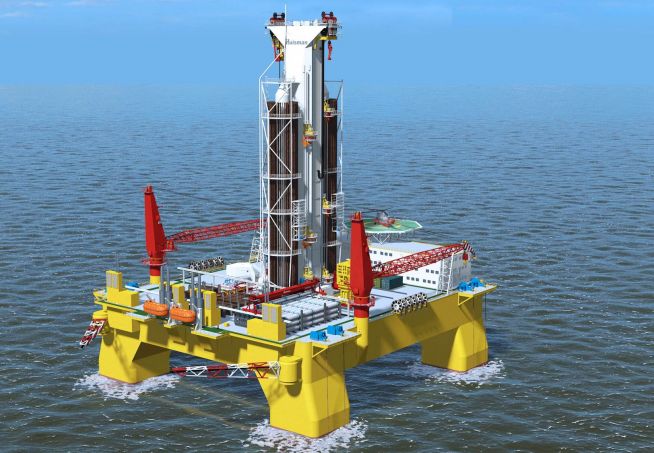 Contact us