HM 150
The HM 150 is a highly mobile trailer mounted drilling rig designed to move quickly between multiple wells on a pad, and between different locations.
All equipment can be controlled from the integrated controls in the driller's cabin, minimizing the need for people on the drill floor during regular operations. The high degree of automation includes a zone management system and safety interlocks which reduces the risk of a clash back to an absolute minimum.
Hands-off pipe handling further improves the overall safety of the rig. The rig can also be delivered with the option to handle drill pipe, trip, and run casing fully automatically.
Back to Land Drilling Rigs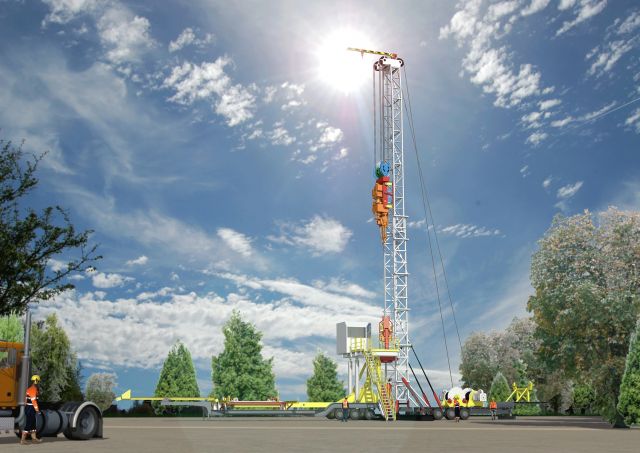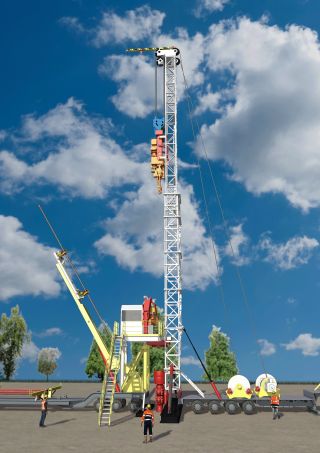 Features
Highly mobile;
Advanced auto driller;
Highly integrated control system;
Pad drilling capabilities;
All loads are trailerised;
Craneless rig-up.
Contact us