AKIET High Strength Composite Tubulars
Preserving well integrity is a primary responsibility and minimizing Total Cost Of Ownership is of utmost importance (especially within geothermal projects). With this in mind, Huisman develops and manufacturers AKIET High Strength Composite Tubulars. AKIET's composite tubulars are inert to downhole corrosion and provide an excelent everlasting smooth pathway for productionfluids.

In late 2018 Huisman acquired Akiet B.V., Huisman is both building further uppon their accomplishments and exploring new innovations to take this extraordinary composite to the next level.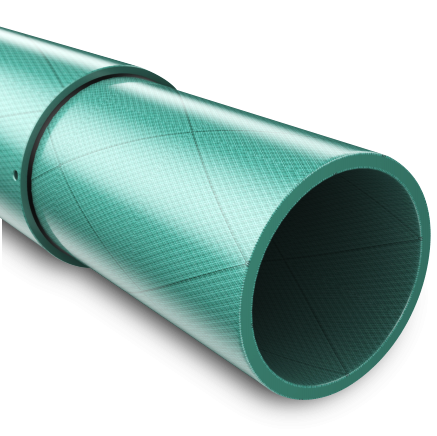 Features
Inert to corrosion
Inert to scaling
Slender connections
Robust & versatile
80% lighter than steel
Transparent to logging
Contact us