Vessel Concepts
The Huisman Naval Architectural Department is responsible for the concept (and basic design) of different types of vessels including drill ships, mobile offshore drilling units, crane barges, pipe laying vessels, construction vessels, and vessels for the wind turbine installation industry.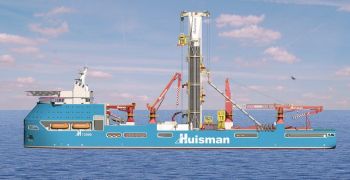 Huisdrill 12000
After the delivery of the two Noble Globetrotter vessels Huisman further developed the drillship design. This resulted in the Huisdrill 12000. The Huisdrill, as designed with Huisman's DMPT technology and unique construction methodologies, exceeds many of the capabilities of competing drillship designs.
Read more
Semi-Submersibles
In the mid 90's Huisman was involved in the design of the Pride Amethyst 2 class semi-submersible drilling rig. The semi-submersible has a unique vertical riser storage designed by Huisman. Four semi-submersible units were built according to the Huisman design, including Huisman built riser handling crane and offshore cranes. We continue to use our experience gained in designing complete drilling semi-submersibles.
Read more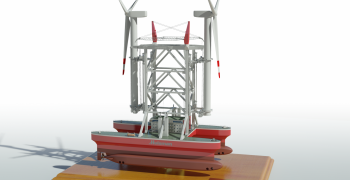 Wind Turbine Shuttle
To improve the efficiency of offshore wind turbine installation, we developed the Wind Turbine Shuttle: a dynamically positioned, fast sailing (14 knots) SWATH - Small Water plane Area Twin Hull - type installation vessel which can carry and install two wind turbines in one piece.
Read more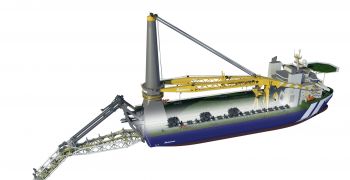 5,000mt Crane and S-lay Vessel
The fully diesel electric, dynamically positioned crane vessel is equipped with a 5,000mt Huisman Offshore Mast Crane and, optionally, a 600mt S-lay System.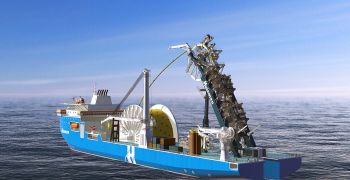 1,000mt Rigid-lay Vessel
The 1,000mt Rigid-lay vessel is a dynamically positioned pipelay vessel with a maximum pipe tension capacity of 1,000mt. The reel storage capacity is 10,000mt of rigid pipe. The unique v-shape hull design provides high transit speed and excellent seakeeping.