Allseas awards Huisman a contract for an 850mt Offshore Mast Crane
2012年04月2日
Schiedam, 15 March 2012 - Huisman, the specialist in lifting, drilling and subsea solutions, has secured a new contract from Allseas for the design and manufacturing of an 850mt Offshore Mast Crane. The crane will replace the current 300mt Offshore Mast Crane onboard Allseas' pipelaying vessel "Solitaire". The delivery is scheduled for 1 October 2012 at the Huisman production facility in Fujian, China.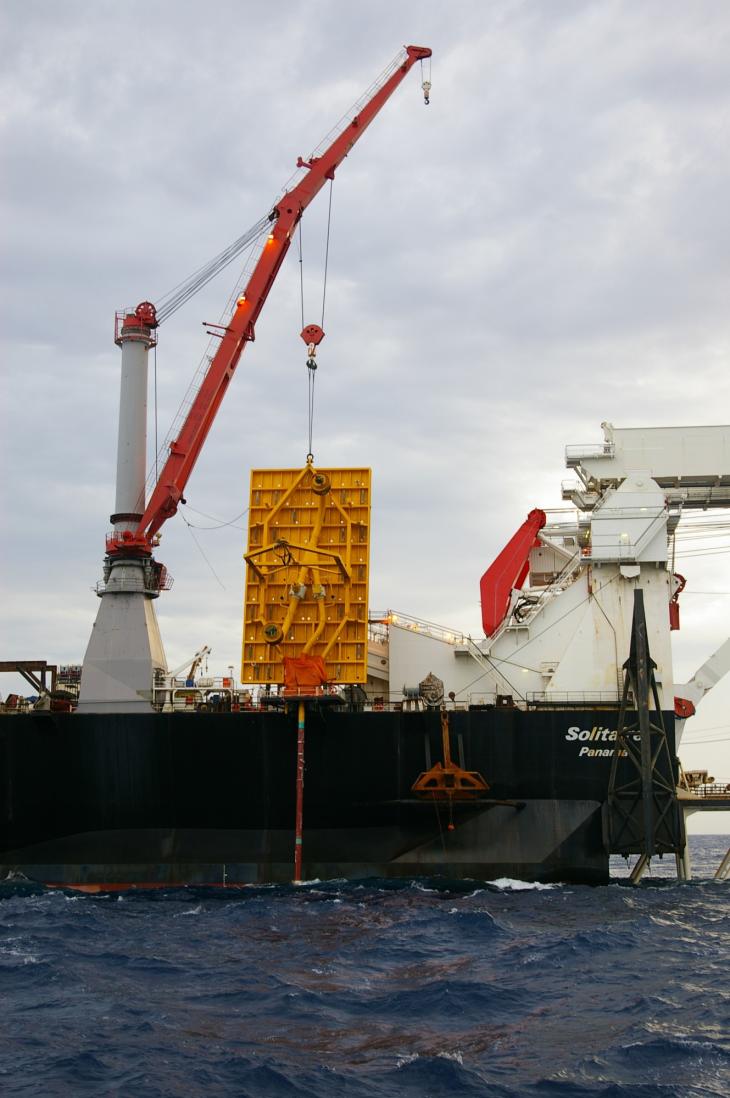 The 850mt Offshore Mast Crane - up to 1600m hook travel single fall - is equipped with an active heave compensation system on the main and whip hoist to counter-act the vessel's heave motion when landing a load on the seabed. The use of a splittable block on the main hoist allows the number of falls to be adjusted from 8 to 4 falls without re-reeving. The adjustment of falls is beneficial to optimize the lift with the required load and speed. These features will make the crane an efficient tool for the installation of heavy loads required for deepwater subsea production systems.
The Huisman Mast Cranes are used within the industry for over 30 years and have become a standard in the design and construction of heavy lift cranes. Offshore Mast Cranes currently under construction include a 400mt OMC for Subsea 7's new built vessel, 2 x 1,800mt OMCs for Yantai's "SSCV#2", an 1,800mt OMC for Seatruck's "Jascon 18", a 3,000mt OMC for Ezra's "Constellation" and a 4,000mt OMC for Heerema's "Aegir". The recently built 5,000mt OMC for Subsea 7's "Seven Borealis" has also been fully manufactured at Huisman China.