Huisman opens new office in Norway
2013年08月14日
Huisman, the worldwide specialist in lifting, drilling and subsea
solutions, has recently opened up a new office in Bergen, Norway: Huisman Norge AS. The new representational office is a 100% subsidiary of Huisman and is set up to meet the increasing demand within the Norwegian offshore market. This is the first Huisman office in Scandinavia.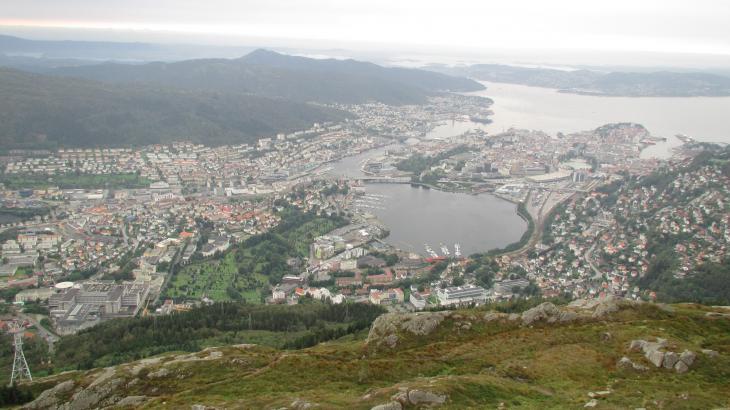 Huisman is a globally operating company with extensive experience in the design and manufacturing of heavy construction equipment for world's leading on and offshore companies. Founded in 1929 and originally a Dutch steel construction company - Huisman joined forces with the engineering company Itrec in 1987 to develop high quality products entirely under own management, from concept to installation. Their product range can be subdivided into six main categories: Cranes, Drilling Equipment, Pipelay Equipment, Winches, Vessel Designs and Specials and varies from stand-alone components to highly engineered integrated systems. Production is divided between the production facilities in The Netherlands, China and the Czech Republic. A new production facility in Brazil is currently under construction. Additional sales, engineering and service offices are located in Slovakia, Brazil, Singapore and the USA.
Huisman Norge AS is headed by Geir Bjørkeli who has 20 years of experience in the offshore industry. He says: "By establishing a Norwegian office Huisman can be more responsive to demands from Norwegian clients. Bergen is the perfect location to serve the Norwegian market, as it is one of the most complex maritime clusters in the world and has a strong position in the global maritime market"
Huisman Norge AS
Damsgårdsveien 131
N-5160 Laksevåg, Bergen
NORWAY

Phone: +47 56 11 33 00
Fax: +47 56 11 33 01