Noble Bully I receives Global Floating Rig of the Year 2013 award
2013年12月19日
The "Noble Bully I" was awarded by Shell with this year's Global Floating Rig of the Year award, recognizing her as the best performing floating rig for Shell worldwide in 2013.The "Noble Bully I" is the first drillship featuring the Huisman Dual Multi Purpose Tower. Huisman was awarded with the contract for the drilling tower, related pipe, riser and BOP handling equipment onboard "Noble Bully I" in 2007.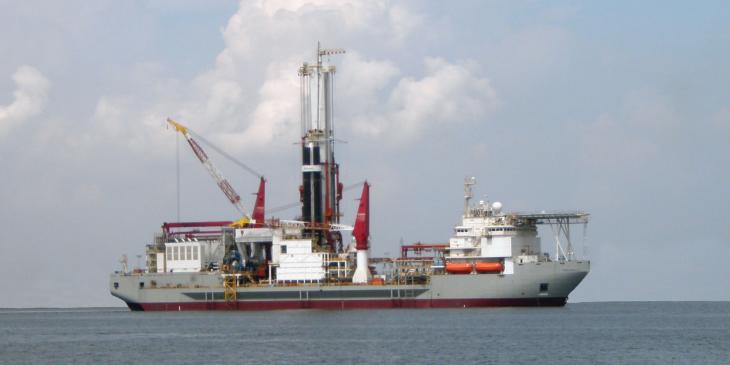 The "Noble Bully I" and her younger sister "Noble Bully II", are designed to offer a low cost and more flexible alternative for drilling in ultra-deep water. The selection of Huisman's in-house designed compact box type drilling tower instead of a conventional derrick allows for a significantly smaller sized vessel compared to other deep-water drillships of similar capacity.
Just some of the major accomplishments of the "Noble Bully I";
No lost time accidents for 540 days;
The Huisman dual draw works saved 5,5 days ($6.500.000 saving of the spread rate) due to no drill line slip and cut over 172,000 ton miles;
The non productive time of the Huisman DMPT was only 32 hours in 2013, meaning that the new technology is delivering value;
The rig is capable of running 4 joints per hour. The rig team improved trip speeds from 1000ft per hour to 2000ft per hour;
The "Noble Bully I" is currently working in the Gulf of Mexico on the Olympus project.