Huisman has won the OSJ Innovation Award!
8 February 2018
Last night during the OSJ Conference Gala Dinner in London, Huisman was awarded the Innovation of the Year Award for its Fiber Rope System. Timon Ligterink, Sales Manager at Huisman, collected the award. Our design was nominated at the very last moment after our initial press release.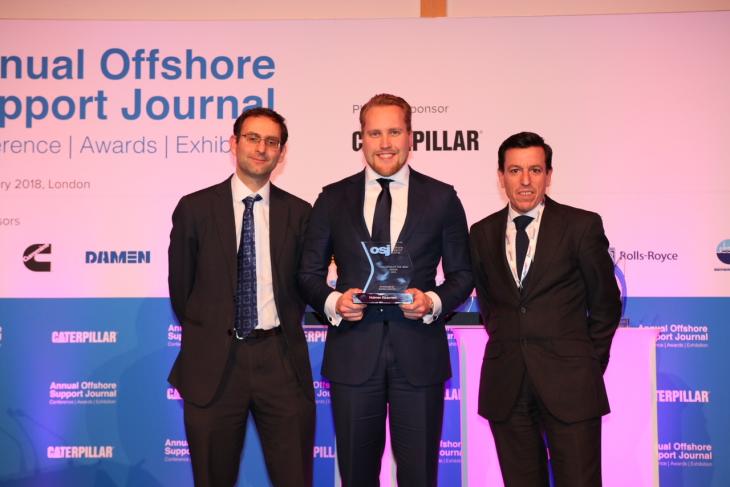 The Fiber Rope System was chosen by the industry as the most valuable innovation. The award is given to an innovative product, system or service which will have a significant impact on the design, build and/or operational aspects of offshore support vessels.