Huisman Academy
The Huisman Academy, located at Huisman China and Huisman Schiedam, facilitates Huisman clients with the training of knowledge and skills to safely and efficiently use their Huisman equipment.
The Huisman Academy can provide different kind of trainings. Some examples of training methods offered:
Simulator trainings
Practical trainings
Classroom trainings
On the Job trainings
All available trainings cover a coherent set of courses for the different fields (product category and learner disciplines) on three levels (basic, advanced and expert). Our clients can combine various modules to ensure the best possible training for their employees. The modules offered are based on quantifiable learning goals which determine the selected subjects, the educational training tools and the examination method. The Academy Course Engineer will assess your requirements and will work closely with you to provide a proper specification of the course materials. All client specific courses should, however, be based on Huisman equipment and processes.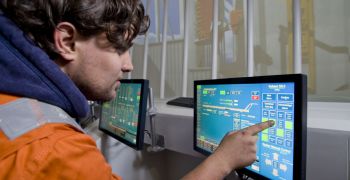 Our Team
The experienced Huisman Academy staff, consisting of Course Engineers, is responsible for the development of the course material and monitoring the didactical quality of the material and programmes. The Academy knowledge database supports this process.
The Trainers are responsible for the delivery of the training and the maintenance of the training material and assets. The Simulation team is responsible for the Academy simulators and provides the Huisman Academy with operational scenarios for training purposes. Our Support team organizes and facilitates the training, from request to planning, including the training crew. On request they can arrange catering, transportation and accommodation.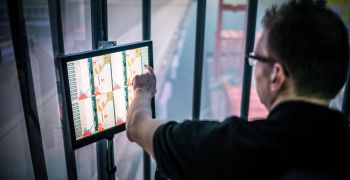 Our Facilities
The Huisman Academy Schiedam is situated in a separate building just outside the Huisman Schiedam premises. The Academy has several classrooms available, all equipped with climate control and modern presentation equipment. To accommodate different trainings, two simulators are available, one with a spherical screen (dome) and one with a cylindrical screen. These simulators make use of exactly the same operating system software as the actual Huisman equipment.
Additional test containers are situated outside the Academy. These containers are simulating a small crane with the most important components and functions (hydraulical and electrical) as now applied by Huisman. This includes active and passive heave compensation. The test containers can be used to organize workshops and practical courses. The Huisman Welding School is also a part of the Academy, and is equipped with extensive welding facilities.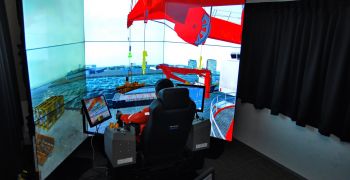 Our Simulators worldwide
In total, Huisman currently operates four simulators worldwide, with a fifth under construction. One 400mt Offshore Mast Crane simulator is available at Huisman Singapore. At the Huisman Academy in The Netherlands, one 400mt Offshore Mast Crane simulator and a Dual Multipurpose Drill Tower simulator are available. The fourth simulator, for the LOC Onshore Drilling Rig, is located at Huisman North America Services in Rosenberg. At this Huisman location a 400mt Offshore Mast Crane simulator is currently under construction.
Read more