Renewables
Huisman equipment has been used extensively in the renewable energy market. Especially for the installation of offshore wind turbines our cranes have proven their added value. In addition to the existing Huisman equipment, we continuously invest in new designs and solutions, alone or together with partners.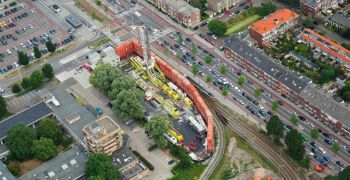 Geothermal
Huisman also designs and delivers equipment for the drilling of geothermal wells.
The very small footprint and containerized design of our land rig assure an excellent mobility and make it ideal for use in high density urban areas.
Read more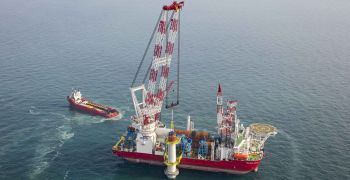 Offshore Wind
Building on the successful operation of the existing Huisman cranes for the installation of Offshore Wind Turbines, Huisman has introduced a range of cranes and tools tailored to Wind Turbine Installation. These are a result of many years of design and operational experience and based on the company's drive to design and deliver new solutions that add value to the market's existing technologies.
Read more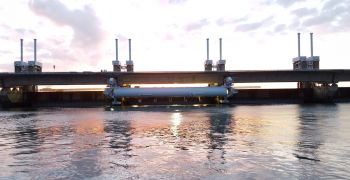 Tidal
In 2015 we were responsible for the design, construction and installation of the suspension structure for the tidal power plant in the Dutch Eastern Scheldt surge barrier. This is the largest tidal energy project in the Netherlands as well as the world's largest commercial tidal installation of five turbines in an array.