Huisman opens its capabilities and facilities for submarine production in the Netherlands
27 November 2019
Huisman, a leading designer and manufacturer of innovative and step changing technical solutions, to the world's leading companies in the renewables, oil & gas, civil and entertainment industries, has announced today to open up her capabilities and facilities for submarine production in The Netherlands.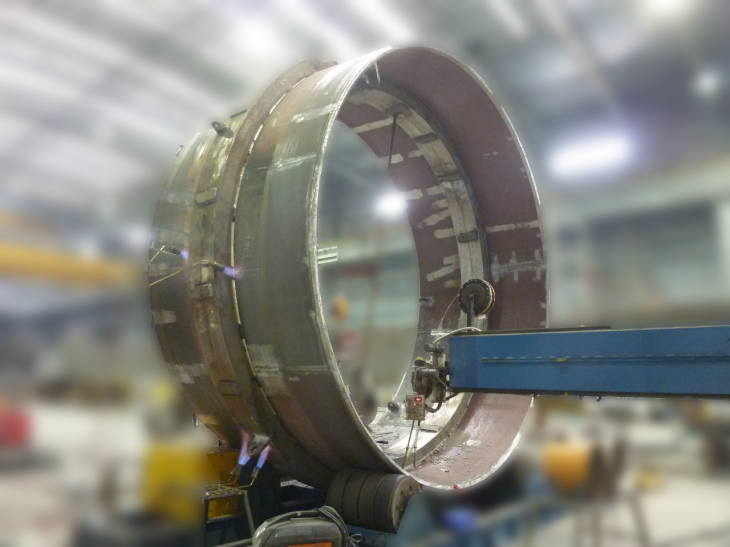 Huisman has built up its track record in the last 90 years in the field of design, engineering, production and assembly of highly complex and highly loaded steel constructions for markets of offshore wind, oil & gas and related markets. These related knowledge and skills are very close to those as used in submarine production. For the approaching Dutch Walrus-class submarine replacement project Huisman is directing its capabilities and parts of its Dutch facilities towards the naval building cluster. Huisman is open to cooperation with the OEM partners, with whom contacts have been made and discussions are in various stages of progress.
With this portfolio-extension, Huisman aims to carry out detailed engineering and production of elements and parts of submarines such as the pressure hull and assemblies and skids inside including marine engineering systems. All of this is under the guidance of experienced submarine OEM partners.
The facilities and fabrication/assembly workshop of Huisman, which lays in the heart of the maritime cluster of Rotterdam, is already equipped for execution of the required work, because of complex and heavy projects which have been produced there. The existing knowledge and experience of Huisman in working with high strength steel, as used in cranes and pipelay-towers, including production accuracy in steel constructions up to 30 meters of diameter, contribute to the fitting capability for this submarine portfolio.
By opening up its capabilities and facilities for the various OEM partners Huisman will contribute significantly to the future Dutch content for this project (including direct and indirect employment). This is including the securing of existing knowledge and keeping up-to-date production technology in the maritime field. This enhances the competitive position of the region.