New order for two 1100mt Heavy Lift Mast Cranes by Jumbo
17 October 2011
The 40 years successful relationship between Huisman and Jumbo is currently confirmed with an order of two 1100mt Heavy Lift Mast Cranes (HLMC).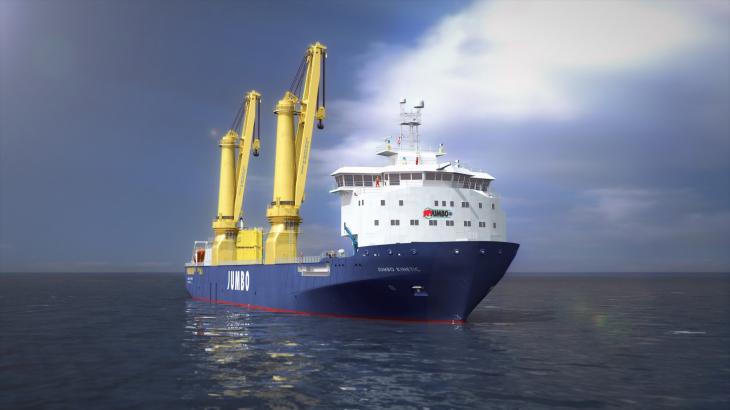 Huisman delivered 22 HLMCs to Jumbo, starting with the first ever built Mast Crane in 1983. The first Mast Crane has been developed to higher capacities and additional features such as offshore deep water systems.
Huisman develops and builds a large range of both on- and offshore cranes, varying in size and type, however, all characterized by their light weight and small footprint. The Huisman range of heavy lifting equipment includes Mast Cranes, Pedestal Cranes, Knuckleboom Cranes, Floating Cranes, Land Based Cranes and Wind Turbine Installation Cranes. The cranes can be fitted with heave compensations systems and deepwater hoist packages.