Huisman builds new production facility in Brazil
13 September 2012
Huisman, specialist in lifting, drilling and subsea solutions, has announced its plans to build a new production facility in Brazil and recently initiated the land fill works. The new facility will be located alongside the river Itajai-Açu in the city of Navegantes in Santa Catarina state, a state in the southern part of Brazil bordering the Atlantic Ocean. This facility will be used for the manufacturing of construction equipment for the Brazilian offshore market.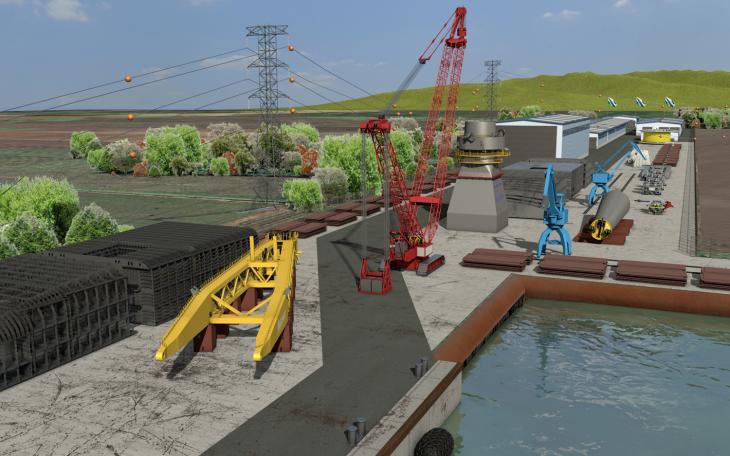 The first investment phase includes over 15,000 square meter of production facilities. The next investment phase will include a 200m long quay side with an artificial bay to protect vessels from the seasonal river's high currents. With the quayside in place, the Huisman do Brasil facility will be easily accessible for seagoing vessels, allowing for fast installation, commissioning and testing of the Huisman designed and built offshore construction equipment onboard. The new Huisman production facility is planned to be operational in the second half of 2013.
Huisman - founded in The Netherlands in 1929 - is a globally operating company with extensive experience in the design and manufacturing of heavy construction equipment for world's leading on and offshore companies. The product range can be subdivided into six main categories: Heavy Lifting Equipment, Drilling Equipment, Pipelay Equipment, Mooring Systems, Vessel Designs and Specials and varies from stand-alone components to highly engineered integrated systems. The company already has production facilities in The Netherlands, Czech Republic and China. Additional sales, service and engineering support offices are located in Rio de Janeiro (Brazil), Singapore and Houston (USA).