Huisman nominated for King Willem I Award
11 March 2014
On Tuesday morning 11 March, it was announced that Huisman
is nominated for the prestigious King Willem I Award. The Secretary of the King Willem I Foundation, Drs. Gert van der Houwen, personally handed over the nomination to CEO Joop Roodenburg at Huisman Schiedam. Huisman has been nominated in the category "large company" together with another two companies.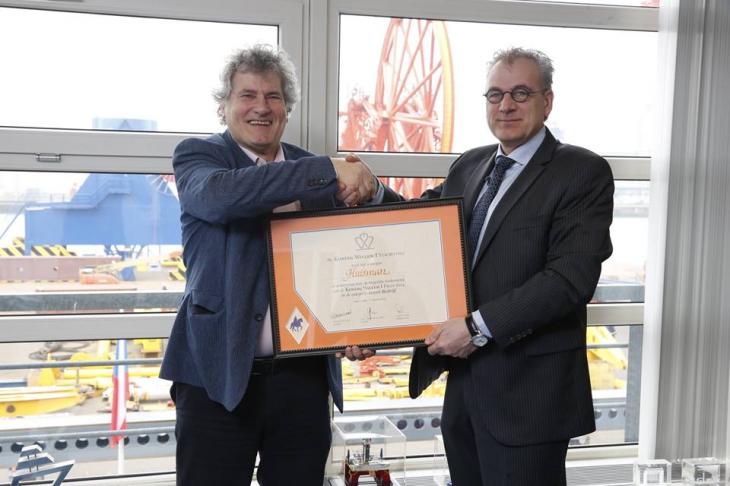 The King Willem I Award is awarded once every two years by the King Willem I Foundation for distinctive entrepreneurship. The award will be handed out on 13 May at the Dutch Central Bank in the presence of her Royal Highness Queen Maxima.