Shell BC-10: Deepwater momentum at its best, featuring Noble Bully II
5 January 2015
Meet the team who orchestrated an incredible feat kilometres below the ocean's surface and far from land, supporting Brazil's "crude awakening". By combining an innovative approach with drillships of the future, engineers on the BC-10 (or Parque das Conchas) deep-water project smashed an ambitious target by safely delivering seven wells over four months early. Discover why once they started, they were unstoppable.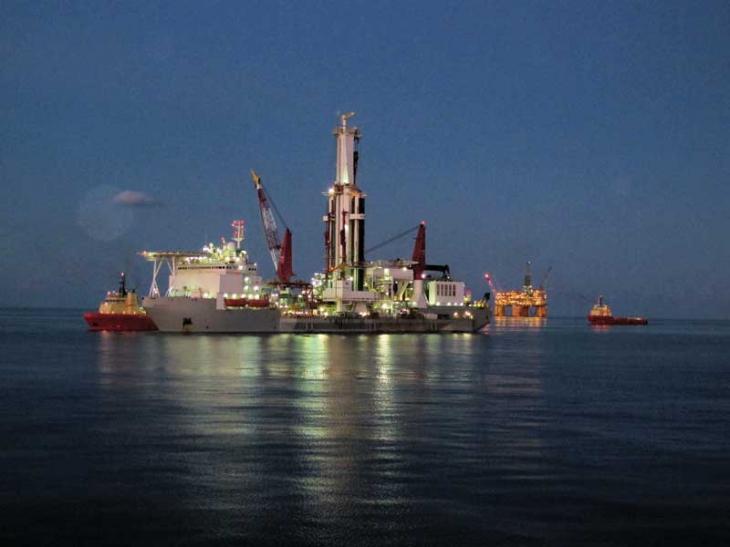 Both Bully I and Noble Bully II drillships were designed to offer a lower cost and more flexible alternative for drilling in ultra-deep and arctic conditions and are equiped with the Huisman Dual Multi Purpose Tower. The selection of the Huisman designed compact box type drilling tower instead of a conventional derrick allows for a significantly smaller sized vessel compared to other deep-water drillships of similar capacity.
In 2014, Noble Bully II was awarded by Shell with their Global Floating Rig of the Year award, recognizing her as the best performing floating rig for Shell worldwide in 2014."Noble Bully I" was awarded with the same award in 2013.
Huisman offers complete drilling packages and is dedicated to explore and realise new solutions to improve drilling operations. This has already resulted in a number of new value-adding solutions and orders for innovative and technically challenging drilling equipment sets and integrated vessel designs.
After the Noble Bully's were contracted Huisman thought the designed could be further developed, which resulted in the Noble Globetrotters. After delivery of the two Noble Globetrotter vessels, Huisman further developed the design resulting in the Huisdrill 12000. The main feature of Huisman's drillship design - Huisdrill 12000 - is the Dual Multi Purpose Tower (DMPT). The design of the DMPT allows for a radical change in handling pipe and equipment, increasing efficiency and safety.
Our client, offshore drilling contractor Noble Corporation, sold Bully I & II end of 2020. In June 2021, Bully II was decommissioned in India.