Fraud-warning
21 February 2017
Firms in the US and the UK have notified us that they received emails, supposedly from Huisman Equipment BV employees to retain them with regards to making a large commercial purchase.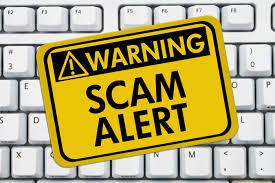 This appears to be a bad cheque scam that presents as legal matter requiring the assistance of a lawyer. In this scam lawyers are duped into wiring real funds from their trust accounts after depositing a fake cheque received as payment from the purchaser (who is part of the fraud).
Please be informed that our company, nor our employees, has nothing to do with this scam and that we explicitly distance ourselves from this. To stop this, you should simply stop replying to the fraudster's emails or inform them that you suspect fraud and will not act on the matter. You can report the fraudsters' email addresses to the email hosting company.
Example of an email sent to a lawyer:
From: Huisman Equipment B.V. [mailto:jamescrosbyhalifax@yahoo.co.uk]
Sent: Thursday, February 16, 2017 11:40 AM
Subject: I NEED YOUR FIRMS SERVICES
Sir,
Please attend to me urgently,
Kindly let me know if its possible for you to prepare me a purchase and sale agreement. I have a buyer in your state who is interested in purchasing a dredging machine. I represent Huisman Equipment B.V.
Are you able to take this matter? If not, a referral will be appreciated.
Tijmen Smit
Global Supply Chain Manager
Huisman Equipment B.V.
Jan Evertsenweg 2-4
3115 JA Schiedam
The Netherlands