Heavy Lift Mast Cranes
The Huisman Heavy Lift Mast Crane (HLMC) is a compact and powerful crane with high lifting capacities up to 1,500mt. This crane type is designed for oversea transport of large and heavy equipment onboard heavy lift vessels. Due to their capacity, range and structure, the HLMCs, often installed in tandem configuration, are well suited for this specialised use.
The HLMC is equipped with state of the art technology, improving safety and operational flexibility. All hoist winches are installed inside the wing section of the vessel. As a result, the centre of gravity of HLMCs is low compared to conventional cranes. This ensures a higher maximum deck load and is beneficial for the vessel stability. The steel structure, built from high tensile steel, and the ballast free design contribute to a low own weight of the crane, improved vessel stability and increased loading capacity.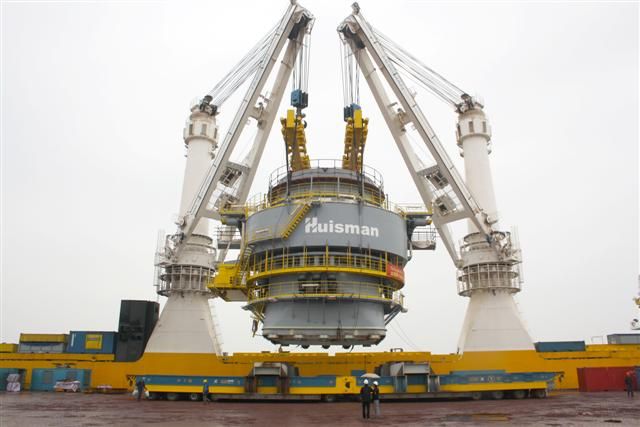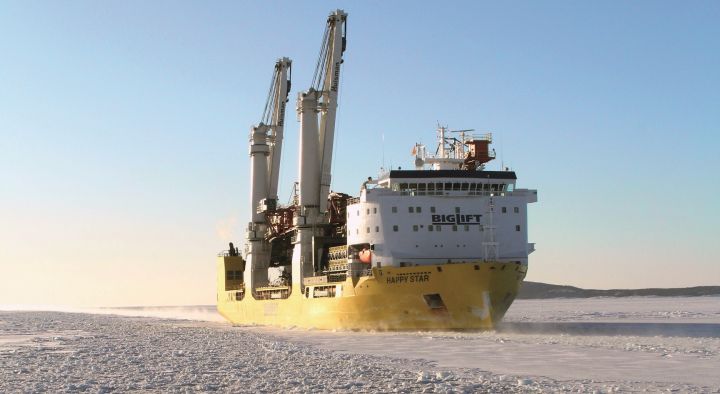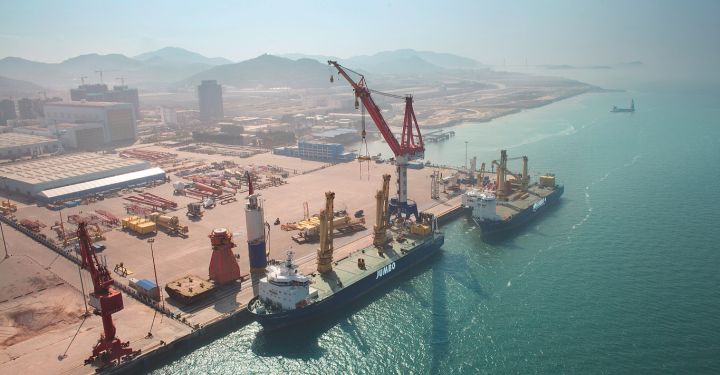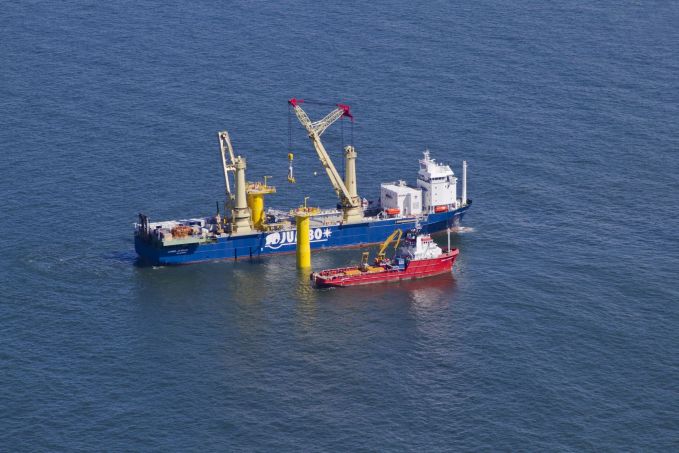 Features
Lifting capacity up to 1,500mt;
Superior load curve compared to conventional cranes with similar footprint;
Small foundation required;
Very small tail swing;
Low own construction weight;
Low centre of gravity;
Vertical sea lashing of boom is possible;
Wireless remote controlled;
Improved visibility for the operator (increasing safety);
Overall improved safety and operational flexibility;
Super Fly-jib (optional);
Full electric driven.
Contact us