Offshore Mast Cranes
Huisman's Offshore Mast Crane (OMC) is a compact design heavy lift crane using state-of-the-art technology, resulting in a lifting capacity up to 8,000mt. The OMC is designed for the use on offshore construction vessels or semi-submersibles. Many of the OMC's are suitable for ultra-deepwater operations up to 5,000m water depth.
The small rectangular footprint of Huisman's Offshore Mast Crane allows for easy integration with the vessels steel structure and direct installation of the crane on the stern of the vessel, achieving a large effective outreach and reducing costs for integration with the vessel. Huisman's OMC is lightweight as the crane is built up from high tensile steel and doesn't require ballast weight. The height of the mast provides a superior load curve compared to traditional cranes, especially at larger radii.
The Offshore Mast Crane uses a deepwater hoist system with a single line capacity of up to 300mt. The deepwater hoist system consists of a traction winch and a storage winch. The vessel functionality can be extended by outfitting the OMC with an ultra-deepwater hoist system. When the crane is outfitted with a deepwater hoisting system the traction winch is either installed inside the crane or in the hull of the vessel.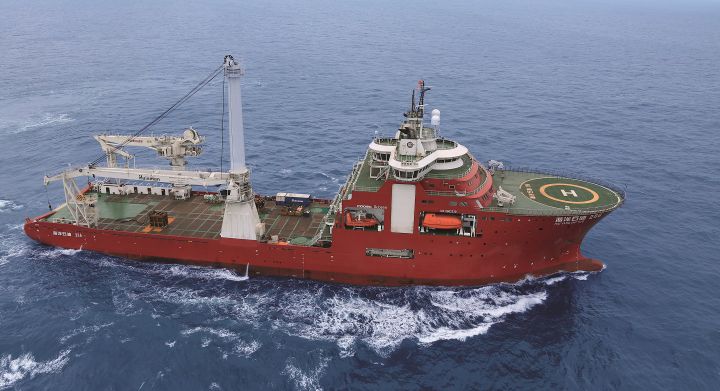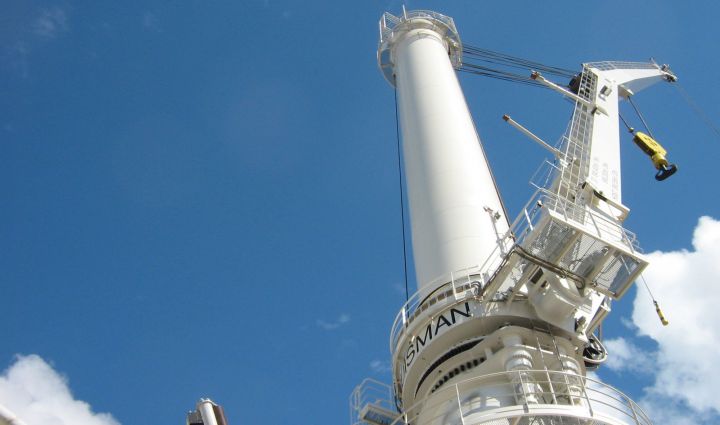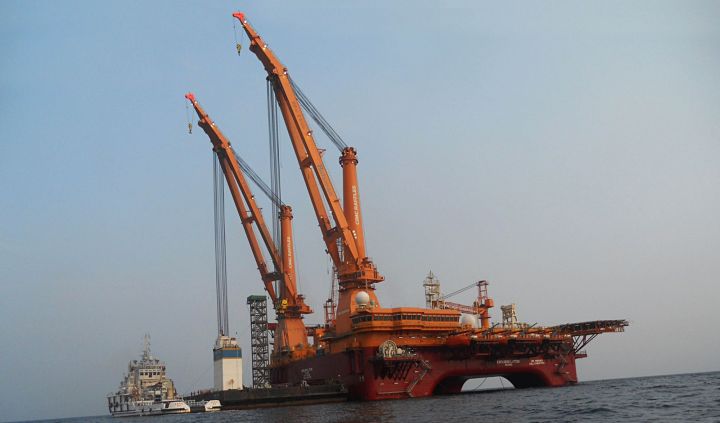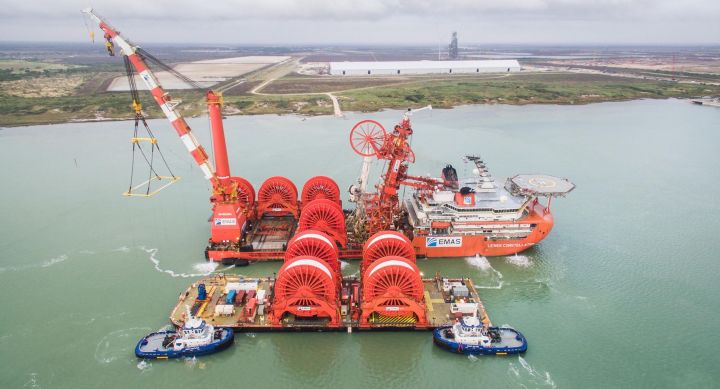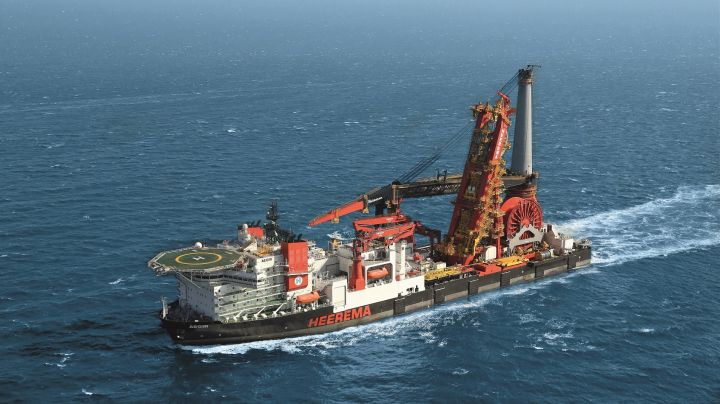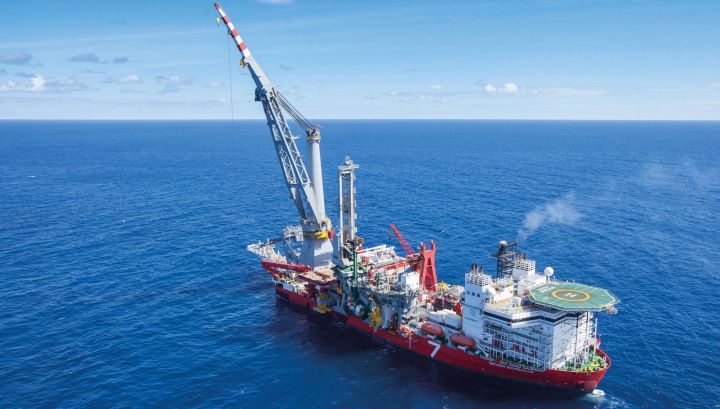 Features
Lifting capacity up to 8,000mt;
Superior load curve;
Large effective outreach;
Small rectangular footprint;
Simple integration with vessel structure
Low own construction weight;
Minor tail swing, saving deck space;
Low centre of gravity;
Ultra-deep water installation system (optional);
Active & passive heave compensation system (optional);
Stinger suspension from mast base (optional);
Full electric driven.
Contact us