Huisman Geo and Ed. Züblin AG awarded geothermal drilling contract for Deutsche ErdWärme
28 March 2022
Huisman Geo, together with consortium partner Ed. Züblin AG, both drilling and geothermal energy specialists, have been awarded the overall contract for up to eight geothermal boreholes in the central Upper Rhine region in Germany. Drilling activities at the first project in Graben-Neudorf to start in May 2022.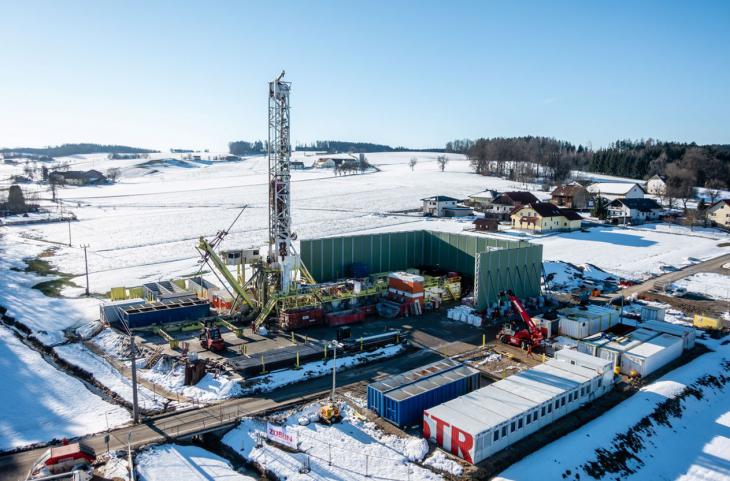 Deutsche ErdWärme, Germany's largest private developer of geothermal energy plants, has awarded the contract for its planned boreholes in the Upper Rhine region to two of the leading general contractors in the geothermal energy sector. Deep drilling and geothermal energy specialists, Huisman Geo and Ed. Züblin AG, have joined forces to take on all drilling and well completion works as general contractors.
The framework agreement covers drilling for the planned geothermal plant in Graben-Neudorf plus three additional development projects. The contract will run for four years with the option to extend. It covers all services and the delivery of all materials (including casing and wellheads) needed to drill and complete the boreholes and conduct final operating checks.
Dr. Herbert Pohl, founder and Managing Director of Deutsche ErdWärme: "We are very proud to welcome on board Huisman Geo and ZÜBLIN, two of the most experienced general contractors in the geothermal sector. They have demonstrated their capabilities in a competitive tender process with multiple participants from the sector. The joint venture underpins our aim to develop state-of-the-art geothermal projects with world-class expertise and implement them safely and reliably. The imminent start of the drilling activities at our project in Graben-Neudorf is a significant milestone for Deutsche ErdWärme."
Peter de Vin, Director of Huisman Geo: "We thank Deutsche Erdwärme for their confidence in Huisman Geo to support them in the safe and efficient execution of their geothermal drilling projects. This is another step towards our ambition to decrease the investment and operating costs of such projects. These are key factors to enabling large portfolio geothermal projects like this one, which is needed to achieve the ambitious energy transition."
Martin Giessler, Project Manager Deep Drilling and Geothermal Energy at ZÜBLIN Spezialtiefbau (Civil Engineering): "We are pleased to be involved in one of the largest drilling campaigns in the German geothermal energy sector. Our technical expertise and many years of experience in managing highly complex civil engineering projects will make a significant contribution to the success of the project."