New order for Huisman's dedicated wind turbine installation crane
31 March 2010
Huisman, the Dutch-based specialist in lifting, drilling and subsea solutions, has secured a new contract with Centrica and MPI Offshore Limited to supply and install a new, state-of-the-art 600mt Wind Turbine Installation Crane onboard the Wind Turbine Installation Vessel "MPI Resolution". The crane will be constructed, installed, commissioned and tested at the Huisman facility in Schiedam, The Netherlands.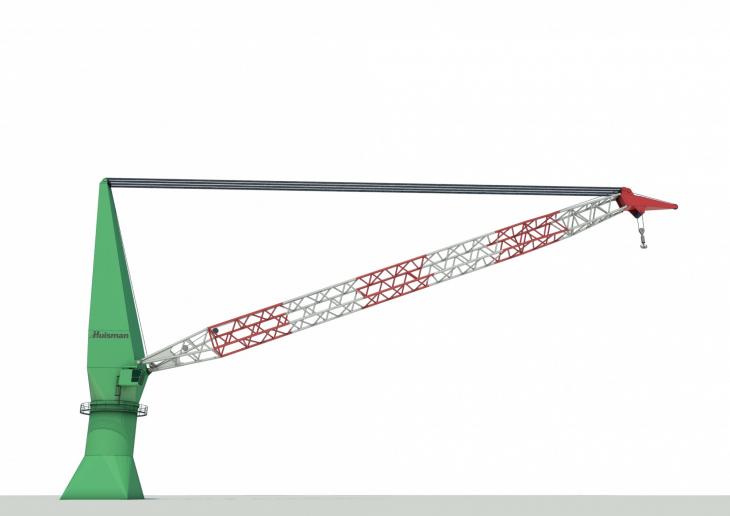 The Wind Turbine Installation Crane is custom-designed for the installation of offshore wind turbines and derives from Huisman's many years of experience in the design, fabrication and service of heavy lifting equipment. A combination of superior technical features, such as a low overall crane construction weight (580mt), reduced minimum radius operating ability (12.5m) and minor tail swing, delivery of the new crane within a very tight schedule and installation at Huisman's ideally situated Schiedam facility convinced CREL and MPI Offshore Ltd to choose Huisman.
The new crane will replace the existing 300mt main crane onboard MPI Offshore Limited vessel to prepare it for larger wind turbine component handling requirements for long term vessel charterer Centrica Renewable Energy Ltd (CREL). In the first quarter of 2011, the upgraded vessel is scheduled to be deployed for turbine installation operation upon CREL's forthcoming 270MW Lyncs wind farm project situated off the UK's Lincolnshire coast.