HuisDrill 12000
After the delivery of the two Noble Globetrotter vessels Huisman further developed the drillship design. This resulted in the HuisDrill 12000. The HuisDrill 12000, as designed with Huisman's DMPT technology and unique construction methodologies, exceeds many of the capabilities of competing drillship designs.
The Huisman approach results in several functional and operational advantages. The vessel has a large functional work deck forward and aft of the tower that is flush with the drill floor. All ventilation, mooring and access ladders are located below this work deck. The vessel is equipped with a DMPT which can handle loads up to 3.6 mln lbs and pipe stands with a length up to 180ft. Further the vessel stores and runs 150ft risers, which minimises the time for running risers. The drilling unit is optimised as a whole. The design of the drilling package, the functionality thereof and the material flows on board are top priority. The design of the vessel is made to optimally accommodate the drilling and completion processes.
These changes in the design result in a vessel size that is 208m x 36.4m with a maximum VDL of 30,000mt. DWOPs have shown that the vessel can drill wells in 75-80% of the time compared with other state of the art units.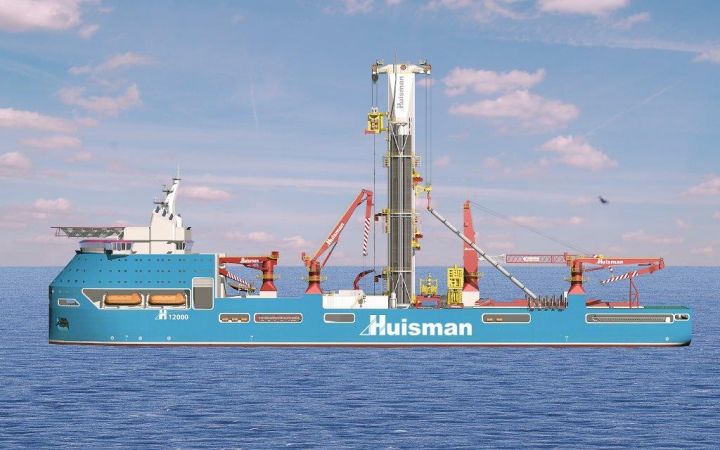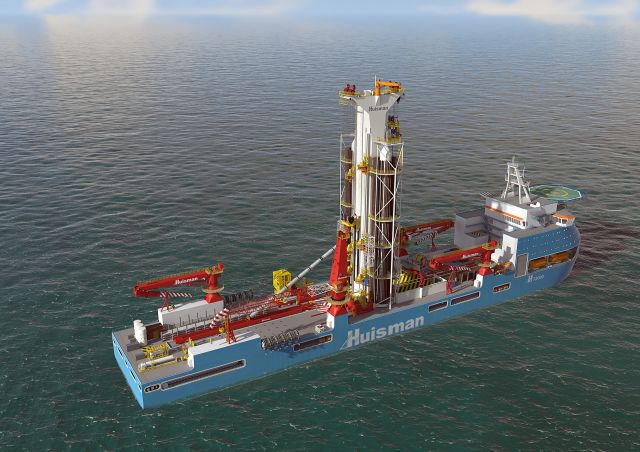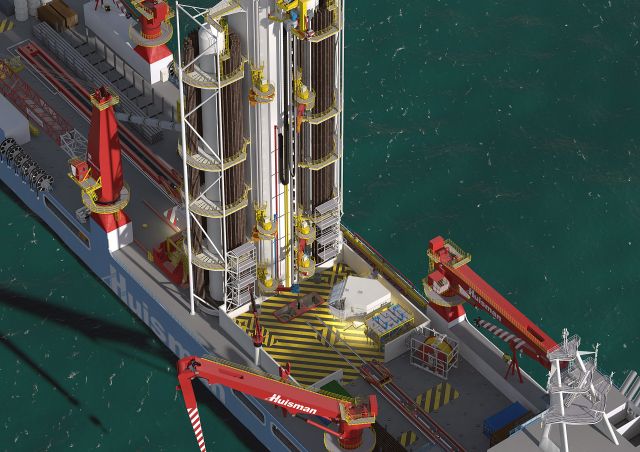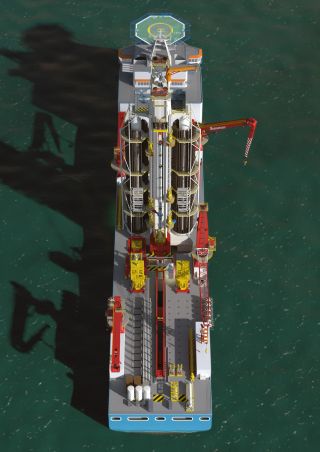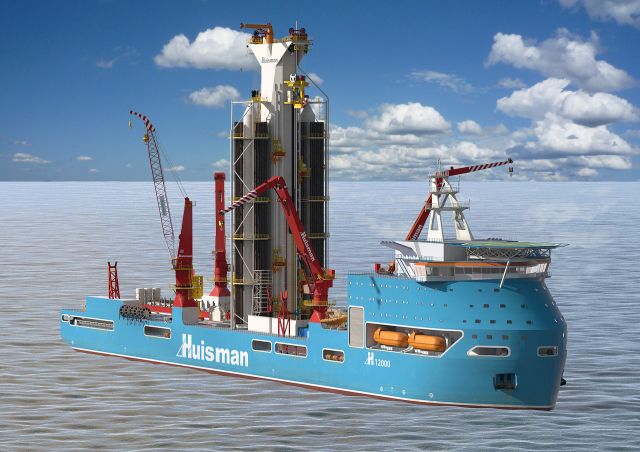 Features
Compact vessel, total displacement 54,000mt;

Large usable deck area of 4000sq m (45,200sq ft);

Variable payload of 20,000mt (including risers, BOP, drill string, tools, bulk and mud);

Horizontal riser storage in hull under main deck (21 inch riser, 75ft);

Open drilling derrick with unrestricted access from three sides, no V-door limitations and two travelling blocks;

Mast-type derrick with 2,400 kips hoists on drilling and aux. sides;

Removable top section of mast to pass Bosporus, Panama and Suez Canal bridges;

Dual drawworks on main hoist -> no slip-cut procedure needed, dual passive heave compensators;

Use of splittable blocks for increased hoisting efficiency and speeds;

Stand length of 135ft;

Minimised substructure, drill floor 4.9m above main deck;

Fully automated pipe handling;

Riser tensioner system consisting of 8 sets. One riser tensioner set can be out of operations while maintaining the required tension in the riser column;

DP-3, four engine rooms, six thrusters;

Two heavy work class ROV systems each with individual maintenance garage.
Contact us