Well Intervention Systems
Well intervention operations represent a large portion of the total field life time costs. Therefore reducing these costs will significantly increase the field economics. Until now, most of the intervention work has been performed by large, expensive drill ships and semi-submersibles. By performing the well interventions from dedicated vessels, the workover costs can be reduced significantly and the drilling rigs can focus on drilling activities again. With the fast rising number of subsea wells and the promising results with recent well interventions, oil companies are starting to see the benefits of a purpose built well intervention solution.
To serve both the open water and the riser based well intervention markets, Huisman developed two seperate systems. Both systems are based on the Multi Purpose Tower which is responsible for all vertical movements of the equipment on board. The MPT has the same functionality as a normal derrick but offers improved accessibility to the well centres which allows for improved handling procedures that increase efficiency and safety. The superior accessibility to the well centre and small footprint of the MPT are ideally suited for well intervention and subsea installation services. Subsea equipment can be skidded into the well centre from three sides, giving optimal flexibility.
Over the years, we delivered various well intervention systems for Helix Energy Services (Q4000, Well Enhancer, SIEM 1, SIEM 2 and Q7000) and Otto Candies.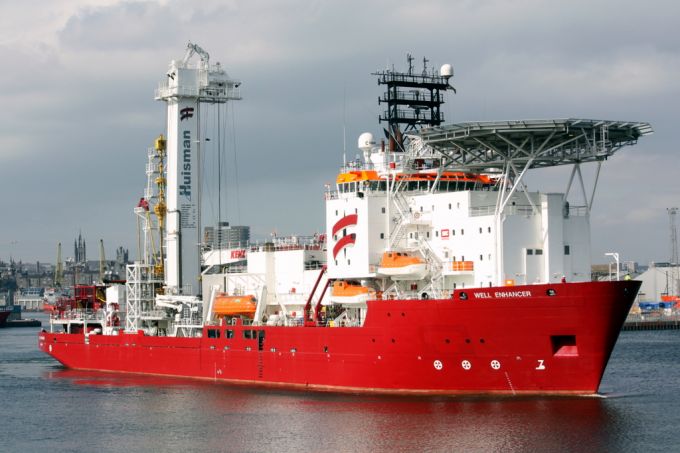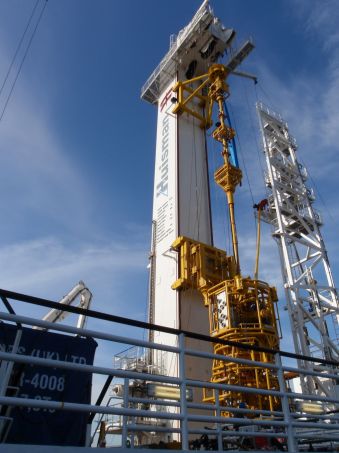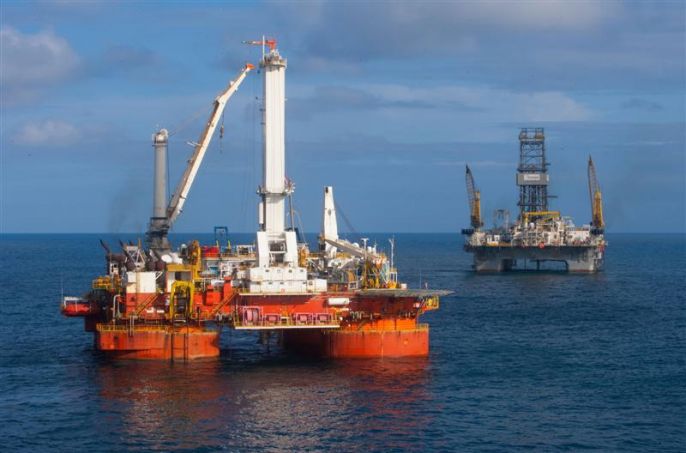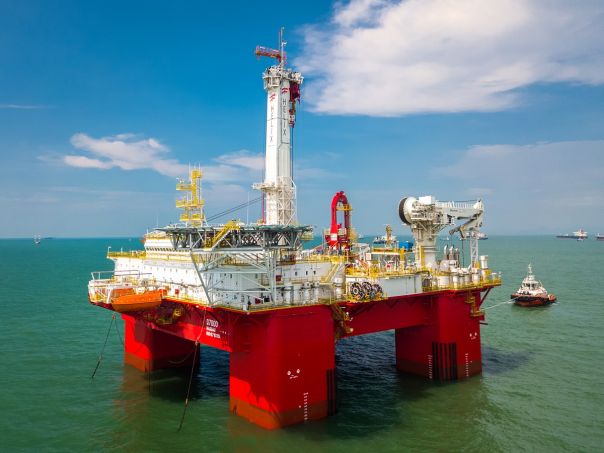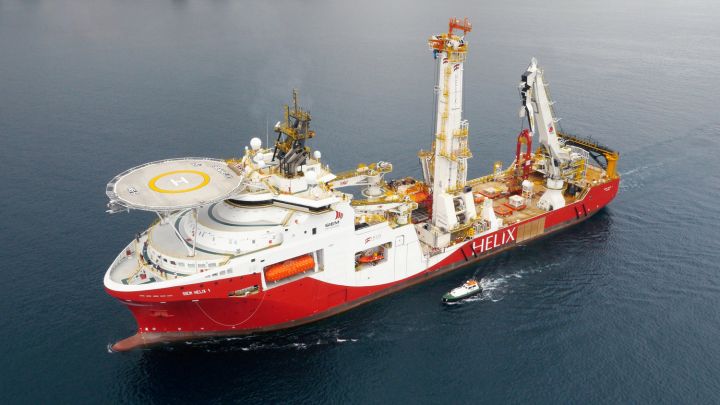 Features
Open Water System:
Multi Purpose Tower - SWL 150mt;
Active and passive heave compensation;
Deployment capability of up to 3,000m;
Guide and pod wire system;
Guide trolleys;
Accessible from three sides;
Small footprint of tower (4x4);
Flush deck;
Skidding of all intervention equipment;
Single lift installation.
Riser Based System:
Multi Purpose Tower - SWL 800mt;
Active and passive heave compensation;
Splittable blocks;
Accessible from three sides;
Hoistable drill floor;
Flush deck;
Offline storage for riser tensioning ring;
Deck skid system;
No unguided lifts during riser installation.
Contact us