Enhanced Casing Installation (ECI)
The Enhanced Casing Installation (ECI) system is a casing while drilling level 3 device. It installs the casing while drilling and minimises open hole time and associated risks. At the required depth, the Bottom Hole Assembly (BHA) is pulled out by a heavy-duty winch (or drillpipe).

ECI allows a level 3 CwD operation with a cost level similar to conventional drilling but with significantly reduced risk and well construction time. The heavy-duty winch, the required casing drive and multi-size pipe handler are all part of the LOC400.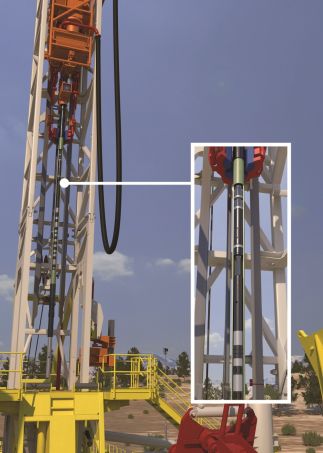 Features
Wireline retrievable BHA
Very short stick-out due to the unique See Through Joint concept
No overwash procedure required
Downloads
No downloads available
Contact us