Events
Tuesday, October 22, 2019 - Thursday, October 24, 2019
Beijing, China
The China Wind Power was first launched in 2008. More and more wind power enterprises, experts, scholars and tech elites have joined the CWP over the years. CWP is well connected to the industry and has become a barometer for China's wind power industry. CWP forums cover policies, market and technology trends, as well as important issues related to the industry.
The CWP will embrace its 12th anniversary on October 22-24, 2019.
Please join Huisman at booth E1-A11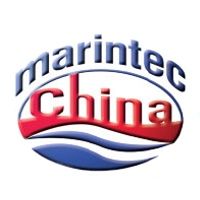 Tuesday, December 03, 2019 - Friday, December 06, 2019
Shanghai, China
Over the years, Marintec China has grown to reflect the size and importance of the Asian maritime market. 2019 event is another record- breaking edition with the largest exhibition area and the highest number of industry professionals attending ever. The encouraging figures proven that China remains one of the major shipbuilding nations and Marintec China has been the most authoritative platform in Asia.
Please join Huisman in booth N2D7Z!