Noble Globetrotter I & II
The innovative Noble Globetrotter drill ships, based on the HuisDrill 10000 design, represent a true step change in the construction of ultra-deepwater drill ships. The vessels offer improved operational efficiency due to the different equipment layout. Designing both vessel and equipment allows for optimisation of the entire drilling unit. The result is a more compact drilling vessel.
The design is possible because of three radically different features, namely:
DMPT;
Hoistable floor;
Engine rooms under the accommodation.
The DMPT has no V-door limitations and a small footprint. It is possible to skid the BOP underneath the floor when it is hoisted and then lowered on the construction side. The BOP is then skidded from the aft to the forward well centre by means of a skid cart that moves along the moon pool under the substructure.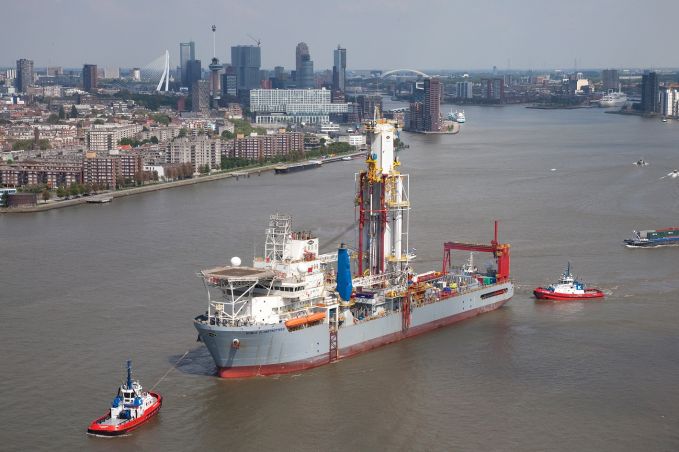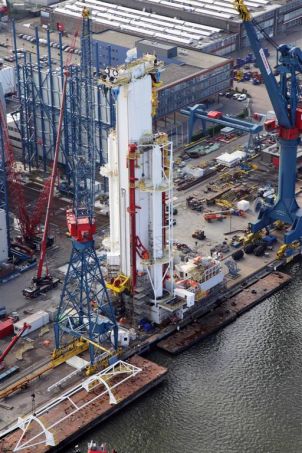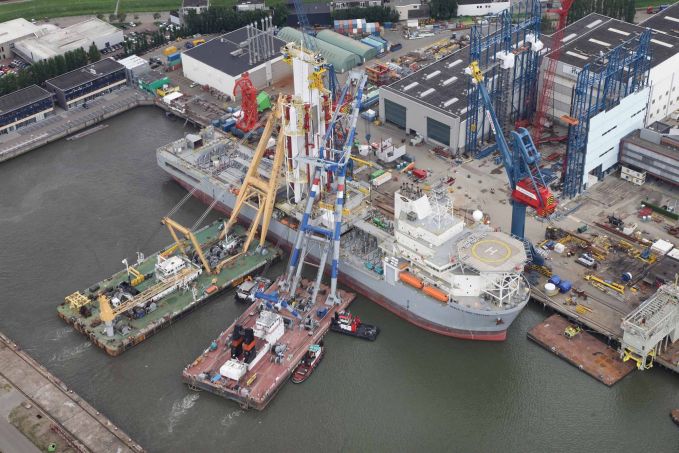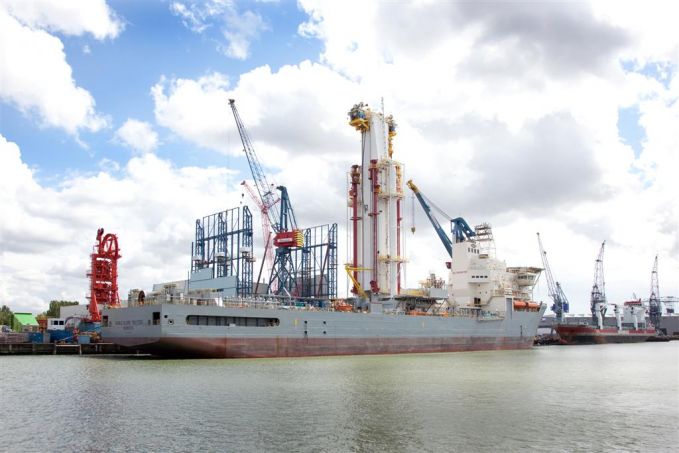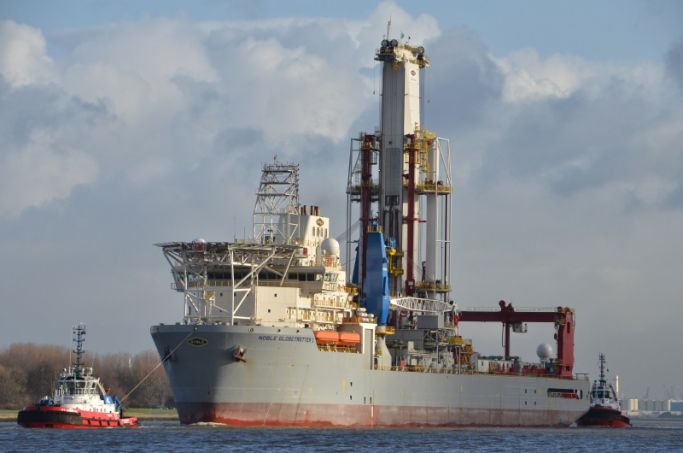 Features
Maximum water depth: 12,000ft;
Maximum drilling depth: 40,000ft;
Variable deck load: 20,000mt;
Displacement: 54,000mt;
Length: 189m;
Width: 32.2m;
Available deck area: 4,000m2;
Dynamic positioning: DP3;
Generators: 8 x 4.7MW (in 4 separate engine rooms);
Thrusters: 3 x 3.7MW aft & 3 x 3.7MW forward, retractable;
Service speed: 11kts (with 3 aft thusters only);
Accommodations: 180 persons;
Dual Multi Purpose Tower: 2 x 2,400,000 lbs;
Outfitted with Active and Passive Heave Compensation;
Outfitted with rotating setback drums and pipe rackers;
Maximum setback load: 2.1000.000 lbs, 135ft stands;
Hoistable construction floor;
Drill floor only 5m above main deck;
Riser tensioner system capacity: 3.600.000 lbs;
Riser storage in aft hull below main deck;
Various skid carts and deck cranes;
Tower head section removable allowing passage through Bosporus, Suez and Panama Canals;
Outfitted with 150mt, 10,000ft deep water crane.
Contact us