JBF Arctic Semi-Submersible Drilling Unit
The Huisman designed JBF Arctic allows operations at two operating drafts. The unique design combines the advantages of a conventional semi-submersible resulting in very low motions in waves and a heavily strengthened ice resistant unit when operating in ice at deep draft.
The JBF Arctic drilling unit is designed to drill wells in arctic conditions, moored in ice infested waters with ice thickness up to approximately 2.0 - 3.0 meter. The latest design named 'Arctic S' features a third operating mode. The Arctic S can also be deployed in shallow water as a bottom based structure.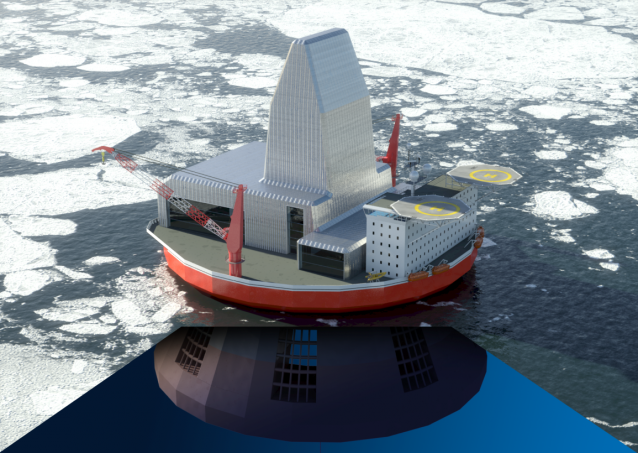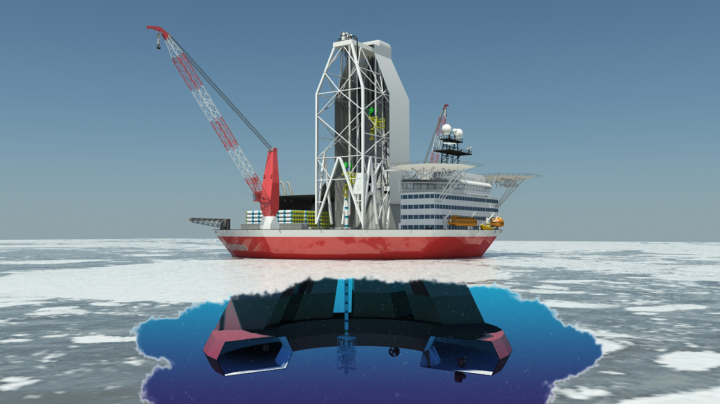 Features
JBF ARCTIC
Deck box top diameter: 106.0m
Deck box bottom diameter: 90.0m
Height deck box: 17.0m
Lower hull diameter: 116.0m
Height of main deck above base line: 49.0m
Mooring system: 20 lines
Drilling system: 2x 1,090mt
JBF ARCTIC S
Deck box top diameter: 88.0m
Deck box bottom diameter: 77.2m
Height deck box: 14.9m
Lower hull diameter: 100.0m
Height of main deck above base line: 38.5m
Mooring system: 16 lines
Drilling system: 1,090mt
Contact us